BBF 2020 and FRACHT FORUM are postponed!
We will meet in Gdynia on 20-21 of August during FRACHT Forum. In autumn 2020, in Świnoujście for 12. Baltic Business Forum. New date available soon.
We were planning to open the conference with a debate on "Trade wars, black swan syndrome, protectionism – a new opening in the global economy."
We have never expected for the rapidly spreading epidemics to be the "black swan" in this case.
In June we will debate on issues of the transportation sector in new, trying times in order to recommend actions to decision makers in Poland and EU. 
In autumn 2020, during the 12th Baltic Business Forum we will try to evaluate how the world, Europe and the economy have changed, we will once again debate on where and how to get power for progress.
See you in Gdynia and in Świnoujście!
Europe-North-East International Association is a non-governmental organization formerly known as the Baltic Business Forum Association, just like our flagship event project – the Baltic Business Forum.
We have organized annual Baltic Business Forums since 2009 in Polish Świnoujście and German Heringsdorf. 
The Association was founded in 2009 by a group of businessmen and cooperating politicians, who are actively involved and interested in the economy and foreign policies. 
The initiative of founding our Association was supported by President of Poland Aleksander Kwaśniewski, who was the first Head of Strategy Council of the Forum.
Dariusz Rosati, former Polish Minister and MEP was the first Chairman of the Association. From 2012 the Association is lead by Jacek Piechota, former Polish Minister of Economy and President of the Polish-Ukrainian Chamber of Commerce.
Association aims at implementing EU agendas focused on economic, regional, scientific and cultural development. Promoting the Eastern Partnership Programme and its initiatives, propagating needs for strategic approach towards countries in the Baltic Sea basin are also our main goals.  
ENEIA works for public-private partnership popularization, cooperation of science and business as a means to support economic growth and innovation. 
We provide proper conditions for trade missions, diplomacy, focusing on the ABB region. (Adriatic-Baltic-Black Sea) ENEIA is one of the few NGOs in Europe targeting its actions to this particular region. 
The Idea of the BBF is to streghten economic cooperation in the ABB region: Adriatic, Baltic, Black Sea. In our understanding, this region holds the EU countries as well as economies having a substantial impact on it – such as – Ukraine and Turkey.
Main prerequisite for successful cooperation is the issue of investments in transportation and energy infrastructure, which should supplement traditional trade routes between eastern and western Europe. Those project are only possible thanks to EU funding, governmental involvement, capital mobilization and projects such as the Three Seas Initiative Investment Fund.
West Pomeranian Voivodeship and Świnoujście, where annual BBFs take place, have become a hub both when it comes to transport and energy.  LNG Terminal, exit of the gas North Gate, new transfer pipelines, wind farms, tunel and cargo terminal in Świnoujście are good enough reasons to debate on issues concerning Poland, the EU and the ABB Region right here.
Conference "Defence, industry, innovation – new EU policies" is behind us. On 23rd of November defence experts, representatives of Polish Ministries, European Commission, scientists and people directly from the industry have met to debate.
Main goals of the event are accurately described in a letter that sent to the organizers by Mrs. Elżbieta Bieńkowska, European Commissioner for the Internal Market and Industry. We can read there: "If we take into consideration last 2 years, it is out of question, that they have been a breakthrough for Europe and the european defence industry. (…) European Defence Fund along with other initiatives by member countries create a good basis for a new EU defence policy. Our aim is to create a competitive, efficient and inovative defence industry able to ensure safety of European citizens. Key factor to achieve this assumption is to support cooperation between enterprises from all EU countries in search for synergy and to utilize opportunities that the EU shared market offers."
For over 11 years we have organized the Baltic Business Forum in Świnoujście. Why have we involved in organizing NaviRail conference in Szczecin?
During the BBFs we discuss economic cooperation development in the ABB Region – Adriatic, Baltic, Black Sea. Tranport infrastructure, specifically the need for investments in road, rail and maritime transport is one of the main factors of doing business in the region.  Szczecin and Świnoujście are situated in one of the archs of this regional triangle, also known as Three-Seas Initiative. Can you see the natural connection of BBF and NaviRail now? 
Location of the West Pomeranian Voivodeship gives a natural advantage and predestinates this region to a role of an important transport hub. Three out of five largest Polish Ports are situated here. Proximity to the German border enables efficient transit through the region, where trade routes in the north-south axxis cross (from Scandinavia to southern Europe) and the east-west axxis (Asia through Baltic countries to western Europe). 
Direct access to the Baltic Sea, Odra river route, international net of motorways, railway connections and flight options decide on the importance of this region. Szczecin agglomeration can be considered as a knot, where roads, railways, waterways and airways cross. This is where transit of goods between the South of Europe and Baltic basin countries takes place. 
On the other hand West Pomeranian Voivodeship is one of the worst connected regions to other parts of Poland.  Infrastructure in Szczecin and Świnoujście ports could also be better and needs substantial changes. 
How to coordinate transport policies, how to attract investments, utilize the West Pomeranian Voivodeships  transport hub's potential – these are the main topics that were discussed from 27 to 28th of November 2019 in Szczecin, during Navirail.
Intermodal Transport FRACHT Forum is one of the biggest and most important events in the TLC sector in Poland. The idea to organize such an event arose at times, when "our" largest port on the Baltic Sea was Hamburg, where most of the cargo that was transported through roads to Poland had arrived and had been processed. 
During next editions experts, Polish parliament, government and local administration representatives challenged issues brought by entrepreneurs who expected legal, fiscal, economic solutions that will help rapidly develop intermodal transport in Poland.
Most of postulates of FRACHT guests have been implemented in economic policies of Poland. We have seen a substantial increase in volume of intermodal transportation but not to an extent satissfying to logistics operators and representatives of the industry. This shows us the need to evaluate implemented solutions up-to-date and consider further improvements – these important directions will be the basis for discussion during 8. annual FRACHT 2020.
FRACHT is a place where most important entities in this sector of the economy meet, a time to network and acquire new leads and contacts.
Two-day Forum is graced with and Evening Gala where annual awards for Leaders of Intermodal Transport are granted.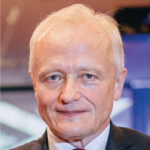 former Minister of the Economy of Poland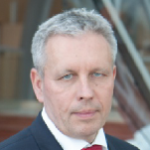 former Deputy Minister of the Economy of Poland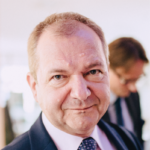 Head of the Presidential Office to President A.Kwaśniewski
former advisor to President Lech Kaczyński
President of the Polish-Turkish Chamber of Commerce
President of International Turkish-Ukrainian Business Association
Vice-President, Polish-Ukrainian Chamber of Commerce